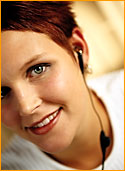 Selecting a chauffeured transportation company for your business and/or personal use should be carefully made. You are entrusting your safety to strangers therefore, the more questions you ask and the more you know about a company, the more comfortable you can be with your decision. No matter what company you choose, we hope that you will use the below information to help you make the best decision to fulfill your transportation needs.
There are several important factors that should be considered when making this decision:



• How does your transportation company track incidents?
• Whether your transportation company hires independent operators or
are all the chauffeurs employees of the company?
HOW ARE PROBLEMS TRACKED AND RESOLVED?
At Commonwealth we are very proud of our high levels of customer satisfaction as we are committed to providing the best experience to our customer. 99.9% of the time we are successful however, incidents do occur.



Accountability is a cornerstone of our Vision Statement. We are accountable when things go well, and when things do not. The Commonwealth executive staff meets weekly to discuss the business. If any incidents occurred the prior week, we are not only apprised of them and how the situation was resolved, but we also discuss how to prevent the incident from reoccurring.



To assist in this process, we created an online incident tracker to record any situations that require attention. No incident is too small to be included on the tracker; if a passenger was picked up five minutes late due to traffic on the highway, it is recorded. We have also established problem resolution protocol to ensure that every incident is properly handled and the client is satisfied with the result.



Although we aim to be incident-free 100% of the time, we view any situations that arise as opportunities to learn how to better serve our customers.



This is just one of the ways that the Commonwealth team works to provide you with the service you deserve.



WHAT IS THE BIGGEST DIFFERENCE BETWEEN A CHAUFFEUR WHO IS AN EMPLOYEE VS. AN INDEPENDENT OPERATOR?
The biggest difference between the two is the amount of behavior control the employer has over the worker in terms of where, when, and how the job is done, among other factors.



WHO IS AN INDEPENDENT CONTRACTOR?
The IRS defines an independent contractor as a worker who is in business for him or herself. As a general rule, when an independent operator is hired, the payer only has the right to control or direct only the result of the work done and not the means and methods of accomplishing the result. A transportation company that hires independent operators as drivers cannot enforce: chauffeur policies, a dress code, schedules, training, cannot require meeting attendance, and cannot discipline if problems arise. Using an IO network is in essence using a broker or consolidator that employs hundreds of separate companies. The biggest problems companies face with IO's are scheduling conflicts and inability to discipline if issues arise. Commonwealth Worldwide does not employ the independent operator model.



WHO IS AN EMPLOYEE?
As defined by the IRS, an employee may be instructed when, where, and how to work and may be trained to perform services in a particular manner (independent contractors use their own methods). Commonwealth Worldwide hires all of its chauffeurs as employees. This means that Commonwealth Worldwide has total control over the amount of training its chauffeurs participate in, it has control over what the chauffeurs wear, and it establishes the rules that chauffeurs must abide by in order to be an employee of Commonwealth Worldwide and Commonwealth's managers are able to give reviews to monitor performance. Because all of our chauffeurs are employees and not independent operators, we are able to schedule chauffeurs based on customers needs, not upon driver availability Commonwealth Worldwide's chauffeurs receive health benefits and 401K participation. Our career chauffeurs are extremely safety conscious as they depend on their clean driving record to earn their living.



HOW DOES THE CHAUFFEURED TRANSPORTATION COMPANY DEVELOP AND MONITOR ITS AFFILIATE NETWORK?
Commonwealth Worldwide, like most large chauffeured transportation companies, offers services worldwide through a network of affiliate companies. Affiliate companies are those that are hired to serve as a Commonwealth Worldwide company in locations where there is no Commonwealth Worldwide facility. Unlike most companies, Commonwealth Worldwide has a stringent selection process that companies must successfully undergo if they wish to be selected as an affiliate and they are then held to the same high standards enforced at Commonwealth's Boston and New York locations. Due to Commonwealth's sterling reputation in the industry, limousine companies approach Commonwealth to serve as an affiliate. This means Commonwealth may be very selective when deciding which affiliates will receive business and in turn, this means Commonwealth's clients will always receive the best service in the industry, no matter where they are. Affiliates are selected based primarily on their ability to perform at Commonwealth's high standards. Other qualifiers include chauffeur and fleet safety records, on-time service, professionalism, accounting accuracy, and quality of the fleet. Affiliate companies must conform to all local and state requirements and all permits must be up-to-date. Commonwealth Worldwide employs a full time Affiliate Director to ensure that Commonwealth Worldwide works with the best affiliate network possible



DOES THE COMPANY UTILIZE AUTO DISPATCHER?
Some transportation companies employ a technology called Auto Dispatcher. This allows them to automatically dispatch orders to drivers through a computer rather than using a live dispatcher. Although this may save the transportation company money, it can lead to unnecessary errors and dispatching vehicles based on when they become available rather than current location and proximity to client. This means that a driver may become available who is 45 minutes away from the client and s/he will be dispatched to the job. A few minutes later another vehicle may become available that is only 5 minutes away from the client but s/he will not be sent to the job. Live dispatchers always ensure that the chauffeurs are sent on jobs the efficient way. Commonwealth Worldwide does not utilize Auto Dispatcher.



WHAT IS AN STC (SURFACE TRANSPORTATION CHARGE)?
Some transportation companies charge customers a Surface Transportation Charge (STC) which is a surcharge based upon various overhead expenses. It is a variable number that is usually not included in the estimate you are given for your transportation and is incremental to tolls, parking, and phone usage. This means that you may be charged anywhere from an additional 10% to 18% for various overhead expenses. Commonwealth Worldwide does not charge an STC. We will always tell you exactly what we are charging so you do not have to be concerned with hidden costs. At Commonwealth Worldwide a trip is usually quoted as either a flat rate (point-to-point) or hourly (customer directed). The recommended tip is always 20% of the base fare and is not included in the price of the base fare. The fuel surcharge is 10% and is not included in the base fare. In-vehicle phone usage and anything additional to your original trip itinerary (i.e. extra stops, additionally tools) are obviously also not included in the original estimate and will be added to and itemized on your bill. All of Commonwealth's billing policies may be found in our Terms and Conditions (you may ask your representative to fax or e-mail them to you). If you are dealing with a transportation company that charges an STC, we recommend you speak with them about how it will impact your bill.